BY JAN CARLO GAVILE, POSTED ON 04/21/2013 2:57 PM | UPDATED 04/21/2013 7:40 PM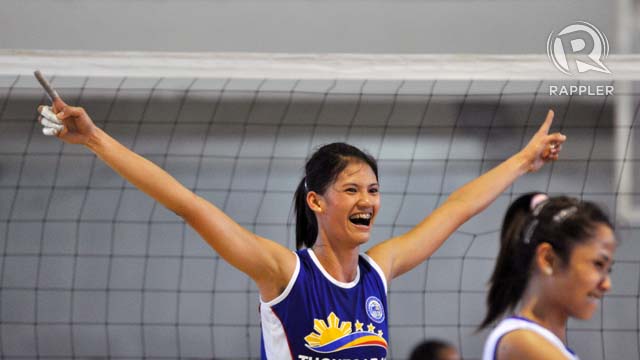 DUMAGUETE CITY, Philippines -- In a province where water is everywhere, swimming is unsurprisingly a part of the locals' everyday lives. In Tawi-Tawi, their pastime served as their ticket to the Palarong Pambansa here.
Situated in the extreme south of the Philippines, the island of Tawi-Tawi's children practically learn to swim before they even learn how to write their names. Coach Hatta Muksan saw some silver lining in that.
After it was announced ARMM is going to field a swimming team in Palaro for the first time, Muksan immediately began his search for the best swimmers the province has to offer. He was not disappointed.
"Mga nakatira ito sa tubig. Karamihan din sa kanila kasi tumutulong sa magulang nila sa pangingisda. Marami sa kanila mabibilis talaga lumangoy at sanay sa tubig (These kids live in the water. Most of them also help their parents in fishing. They swim fast and are very familiar with the seas)," Muksan told Rappler.
Although Dumaguete 2013 will be his first stint in the Palarong Pambansa stage, Muksan is unfazed and has faith in his mostly rookie team.
Practicing in open sea
They only had less than a year to prepare for the big stage called the Palarong Pambansa, but Muksan is confident he could translate their hard work into results.
"Last year, naghanap hanap kami ng mga magagaling lumangoy na mga bata sa dagat tapos saka namin inimprove ang mga strokes na alam nila (Last year, we were looking for kids who knew how to swim in the sea then we worked on improving the strokes that they know)," he said.
However, they had to overcome obstacles to reach the national limelight, one of them being the lack of facilities.
"We don't even have a pool in Tawi-Tawi during our training so we practice in the open sea," he added.
Fortunately, the Department of Education allowed the team to train in Dumaguete City a month before the games even started.
"They have been here in Dumaguete since last month to train and get a feel of the venue in preparation of the competition," Muksan added.
For more stories on Palaro 2013, visit our microsite.
Ticket to the future
Although the love for the sport is there, the budget is not enough.
"We really lack budget. We only get 1500 pesos a month and we don't even have a swimming pool," Muksan added.
In fact, Muksan mentioned he has even resorted to asking help from other regions like NCR and Western Visayas, especially for this Palaro since he believes his boys have the potential to be good in this sport.
With most of the team coming from indigent families, Muksan believes the Palarong Pambansa will become his boys' key to more opportunities and eventually, a much brighter future as scouts from the UAAP and the NCAA are expected to flock to Dumaguete to look for their future stars.
"Given the chance, with proper training and development, they would love to represent the Philippine team soon. It's really a big honor if ever they get picked in the training pool," he said.
When asked about the expectations in this year's Palaro, Muksan said they are not really expecting anything this year as they are still in the process of testing the waters of the Palaro -- literally.
Nonetheless, the boys are out to give their best. - Rappler.com